Spiritual Growth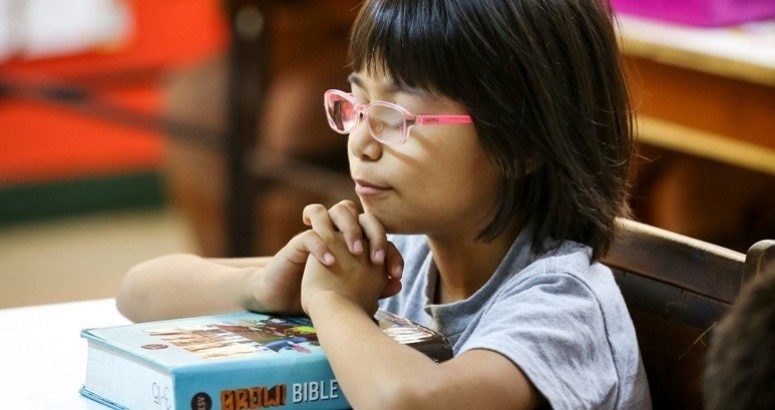 "NCA is an environment where the teachers truly care for the students and seek to point them to Christ."

High school parent
Biblical Worldview
Every class at NCA International is taught from a Biblical perspective by Christian teachers who love God and have a strong desire to see their students growing in their relationship with Jesus Christ. Biblical integration is a key component of our classes. When our students study science, they are studying about God's creation. When they study history, they are learning about God's involvement and redemption in the story of man since He created us. Every subject is taught with the aim of acknowledging the Lordship of Jesus Christ over all areas of life.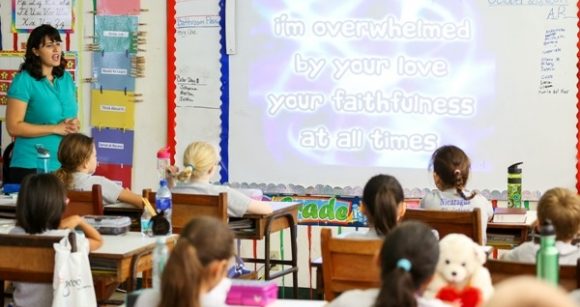 Bible Classes
Every student has a Bible class that meets 3-4 times a week. In preschool and elementary, Bible classes are taught by the main classroom teachers. Courses in secondary classes include:
Old Testament Survey
New Testament Survey
Biblical Foundations (basic theology survey)
Faith and Discipleship (spiritual disciplines survey)
Biblical Ethics
World Religions
Our 11th and 12th grade Bible courses are specifically designed to help prepare our students to continue making God-honoring decisions after graduation from high school.
Chapels
The purpose of our chapel program is to pause during our academic week and focus on the spiritual growth of each individual in our school community. All of our students participate in the Wednesday morning chapels, which are organized by our school chaplain with high levels of teacher involvement. Students attend chapel in one of three groups: Preschool through second grade students meet from 7:45 to 8:15, third through sixth grade students meet from 8:30 to 9:00, and secondary students meet from 9:15 to 10:00. Chapel programs include praise and worship, Bible teachings, videos, small group discussions, and many more activities. Parents are always invited to join us during their children's chapel time.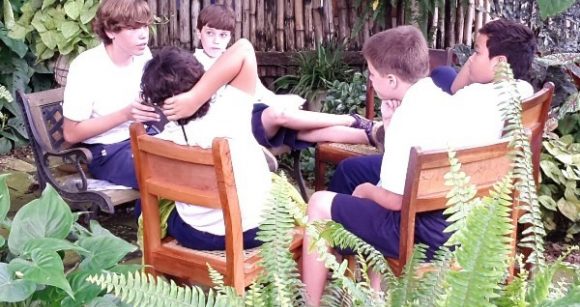 Small Groups
All students at NCA participate in small groups about once a month during chapel. Students are able to discuss scripture and pray for each other. Elementary and secondary small groups are generally led by student leaders. These meetings provide opportunity for students to share with each other on a more informal and intimate level, help build healthy relationships among each other, and provide leadership training opportunities for our high school students
Youth Group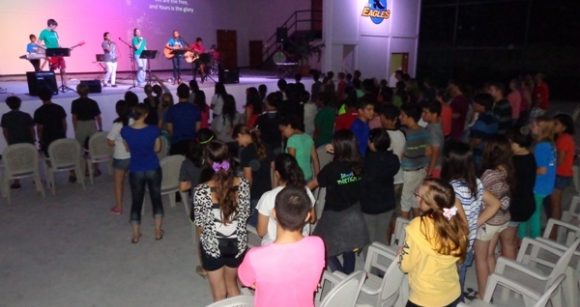 Youth group is a ministry shared by Nicaragua Christian Academy International and International Christian Fellowship. We have four different events: Launch (9th-12th grades), Thrive (6th-8th grades), Serve (high school community outreach/service) and Amplify (worship nights for 6th-12th grades). Each event happens about once a month. In addition to NCA International students, our youth group is open to students from other schools and homeschooled students.
Community Service
NCA International students have many opportunities to serve others. Students in 9th through 12th grades have may participate in Serve, our community outreach and service group, or several other student-led community outreach groups.
Faith in Action
All students in 1st through 12th grades participate in a series of community service activities with a focus on outreach and service learning. Students are divided into small multi-age groups and visit orphanages, feeding programs, ministries for children with special needs, nursing homes and other similar outreaches. In addition, our teachers frequently prompt our students to consider specific ways they can use the gifts and abilities God has given them (including their education) for service in His Kingdom.
Retreats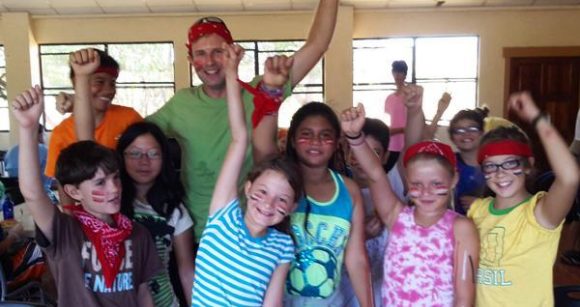 Retreats provide a wonderful opportunity for our youth to take a step away from the normal routine of life and to focus on their own relationships with Jesus Christ. Because of the value of spending this time away from school and with specific purposes of helping our students grow spiritually, our teachers and staff plan a number of retreats for our students each year. Most of our retreats are held in retreat centers for 2-3 days and are packed with games, praise and worship, team-building activities, camp food, focused sessions, bonfires, and life challenges. Our annual retreats include the Upper Elementary Retreat (grades 4-6), Middle School Retreat (grades 7-8), High School Retreat (grades 9-12) and the Junior-Senior Retreat (grades 11-12).
Spiritual Emphasis Day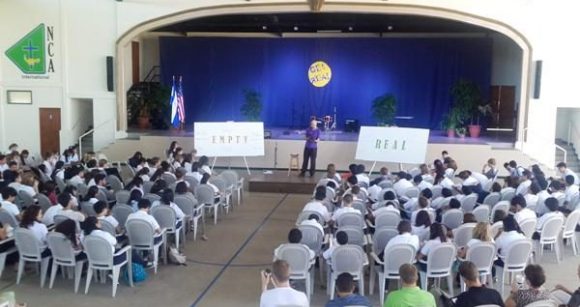 Spiritual Emphasis Day in January is a day set aside from the regular routine of academic classes to allow students in grades 7 to 12 to focus on their spiritual walk with the Lord. Students spend the school day attending seminars on topics of their choice, participating in praise, worship, and prayer, and engaging in games and activities designed to build community. Small groups meet during the following week in order to develop further the lessons learned and ideas presented on Spiritual Emphasis Day.
Student Leadership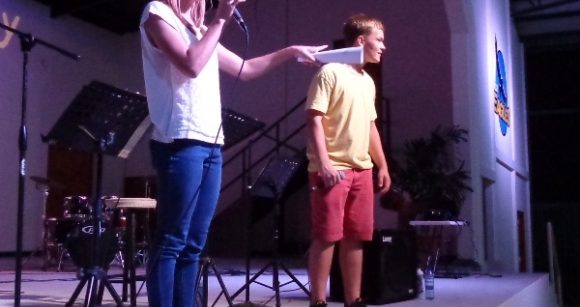 Student leadership is an important part of the spiritual development of our 10th-12th grades students. These leadership opportunities include: youth group leaders, worship band members, small groups for elementary and secondary levels, and student council officers.
Spiritual Life Committee
Many of the programs listed above are organized and overseen by our Spiritual Life Committee, which is led by our school chaplain. This group of students, teachers, administrators and parents spend time on a monthly basis reflecting on the spiritual growth in our school and praying for our community. The two juniors and two seniors help to ensure that the plans and programs being discussed are grounded in the reality of the student body and focused on the greatest areas of need.