Employment
"By far the greatest strengths are the Christian teachers. Never have we encountered such a loving, caring group of staff members in one school. We also appreciate the flexibility to have students attend school part-time, full-time, or home-school (while still taking advantage of the after-school activities). In addition, we appreciate the light that NCA is in the greater Managua community."

Elementary/High school parent
A Unique Opportunity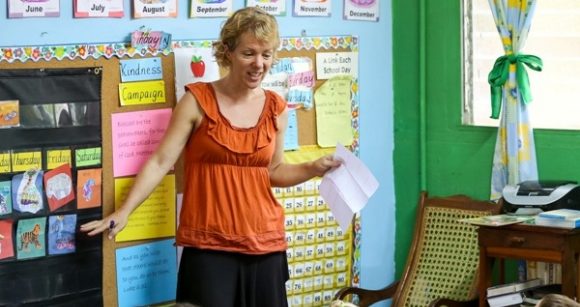 NCA International is a unique school with an exciting task in Nicaragua. NCA seeks to train up future leaders to demonstrate true servant leadership and make decisions based on the Word of God and a compassion for their country. As a teacher at NCA International, you are given the awesome responsibility of teaching and preparing children for leadership in government, business, education, the church, and their communities. Our vision is the formation of Christ-followers who, motivated by heartfelt love for God, live as global agents of change!
Requirements
Personal relationship with Jesus Christ; Evangelical Christian testimony with active local church experience
4-year degree in Education or "in-field"
Teacher certification and 2 years experience recommended for all positions
Sense of calling to teach in a developing nation setting
Willingness to make a three (or more) year commitment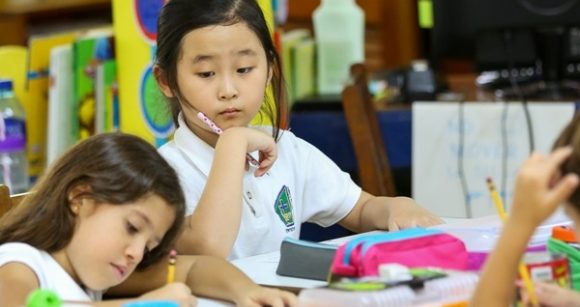 Benefits
Basic monthly stipend provided: $575 living stipend + $170 housing stipend
Housing arrangements made by school
Visa and residency costs while in the country
Tuition discount for children
Cross-cultural setting and many opportunities to serve
Raising Support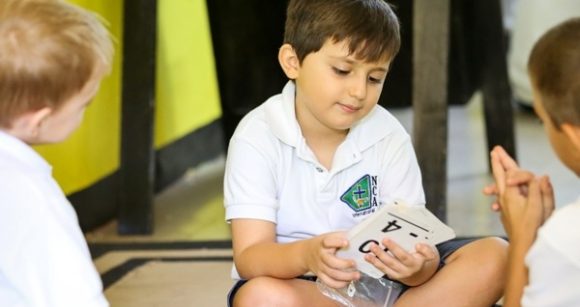 Teachers are encouraged to seek support through evangelical mission agencies and through local churches to cover their travel and monthly living expenses. The basic monthly stipend is generally enough to cover the in-country living expenses of a single teacher. We recommend raising additional support to cover family expenses, travel to and from Nicaragua, medical insurance, and other financial obligations.
How do I Begin?
Watch the video (above) to learn more about our school.
Look at the list of current opportunities (below).
Complete the teacher application or volunteer application and submit it by email, along with required attachments.
Contact your references to have them complete and send the pastoral recommendation and professional recommendation.
If you have questions, start by reading our FAQ.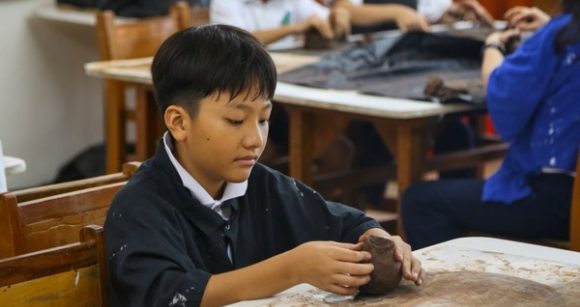 Important Documents
Teacher Perspectives
We would love for you to hear directly from our teachers about their experience teaching at Nicaragua Christian Academy International. Please check out the following videos.

Tour of NCAI Video
Enjoy a brief tour of NCAI in this video.
Teacher Recruiting Video
The following video was recorded in 2012, and provides a more complete description of the country of Nicaragua and what teaching at Nicaragua Christian Academy is like.
Potential Openings

We ask current teachers to make a decision about continuing their commitment between November and January for the following school year. However, we would encourage potential candidates to apply for any of these positions, even if they are not yet confirmed openings.
Preschool Teacher
Lower Elementary Teacher
Upper Elementary Teacher
Secondary English/Social Studies Teacher
Secondary Math Teacher
Secondary Science Teacher
Computers/Technology Teacher
Specials Teachers, such as Art, Music or Physical Education
English ESL/ELD Teacher
Support Services, such as Chaplain, Librarian, Counselor or Learning Resources
SOAAR Special Education Assistant
Current NCA International Openings
NCA International is currently accepting applications for the 2022-2023 school year (orientation begins July 25, 2022; teacher crash course begins July 20, 2022). Descriptions of the openings are below.
NCAI Speech and Language Therapist
Start Date: July 25, 2022
Together, Nicaragua Christian Academy and Tesoros de Dios are seeking a speech and language therapist to serve our students with speech and language impairments.
NCAI Secondary Math Teacher
Start Date: January 9, 2023
Urgent need: Math teacher for a variety of secondary math classes.