Mission and Values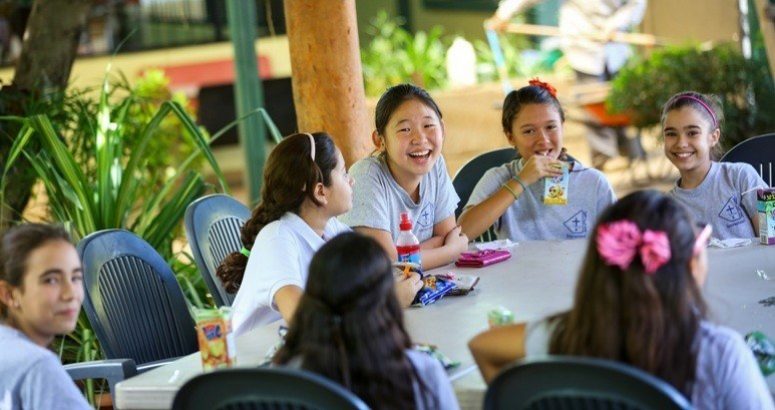 "I love the focus on Biblical learning and spiritual development. I really appreciate the family-like atmosphere. I also really appreciate how the teacher modified the classroom for my daughter's visual impairment. She is a great teacher and I'm so glad my daughter was in her class."

-- Elementary parent
NCA International adheres to the mission of the Association of Nicaragua Christian Academy Schools. NCA International seeks to fulfill its part of the mission by focusing on the following mission statement components and values.
Mission Statement
NCA International partners with Christian parents in developing spiritual, social, physical and academic excellence in students so that they can be active disciples of Jesus Christ.
Identity Statement
Our Educational Centers are evangelical, interdenominational, and non-profit institutions.
The primary and intentional ministry of NCA International is to provide a high quality integral Evangelical Christian education for the children of evangelical expatriate missionary families. The program of study follows the North American school calendar year and provides an accredited North American liberal arts, English-language, Christian education that prepares students to enter institutions of higher learning. To the extent that it does not impede the primary ministry, our secondary ministry is to equip Nicaraguans to impact their country and the nations for Christ.
Additionally, we seek to collaborate in the Christian School movement in Nicaragua by actively participating in school associations and strengthening programs for teacher training, among other educational service opportunities. We influence and work alongside Christian educational centers and networks of educators to impact families, Nicaraguan society, and the nations for Christ.
Christian Values and Discipleship
Nicaragua Christian Academy is committed to the advancement of Christian education, under the leadership of the Holy Spirit, which fosters the formation of Christ-followers who, motivated by heartfelt love for God, live as global agents of change.
Christ-centered: servant leaders, care for creation, gracious and forgiving.
People of virtue: excellence, integrity, humble, lovers of God and His Word.
Lifelong learners: love for learning, self-motivated and eager for knowledge.
Agents of change: creative and innovative, restorative, mission-minded, disciples and disciple-makers.
NCA communities foster a community of GRACIA (Gratitude, Respect, Authentic Love, Community, Integrity, and Always Learning).