Secondary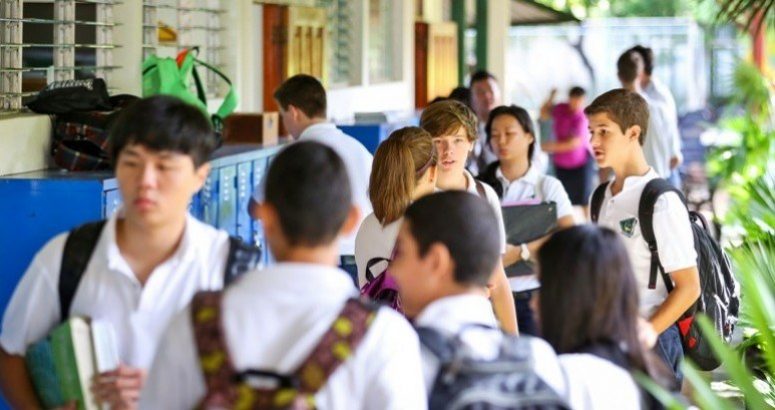 Overview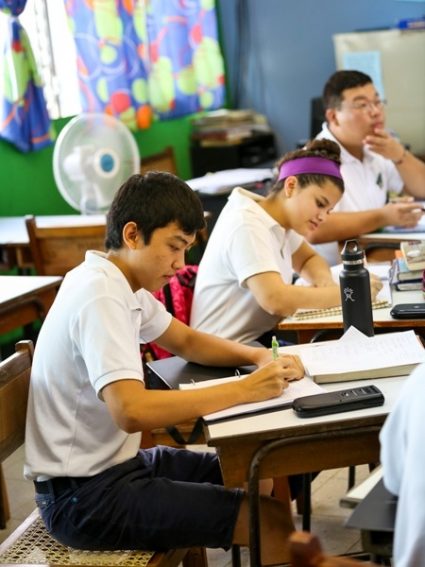 The secondary level is composed of middle school (7th-8th grades) and high school (9th-12th grades). The instruction is intended to provide students with a broad education and prepare them for attendance at a college or university, whether it be in Nicaragua, the United States, or elsewhere. We seek to provide our students with the ability to discern truth in the light of God's Word. As they attend classes, students are involved in active learning and decision-making and provided with opportunities to further develop their gifts in a particular area. Self-management skills and personal responsibility are essential in these years. Evaluation of learning takes place through class participation, through in-class and at-home assignments, and through formal and informal assessments. Parents and students can access grades daily through our secure web access and through mid-quarter progress reports and quarterly report cards.
Schedule and Details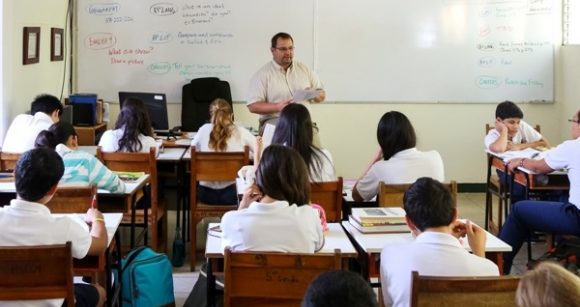 There is one section of each grade from seventh through twelfth grade, and classes are limited to 22-25 students. The school day is from 7:15 to 2:15 p.m. Mondays through Fridays, and is divided into seven 50-minute class periods, a 10-minute homeroom, a 15-minute morning break, and a 30-minute lunch period. Students change classes between each period. All secondary students are assigned a locker for personal storage.
Curriculum
NCA International has developed a comprehensive curriculum at all levels of the school, based on a United States and international school framework combined with the integration of Spanish language and Nicaraguan social studies classes. Students in grades 11 and 12 may choose to take Advanced Placement (AP) courses in English literature, English language and composition, Spanish language, Spanish literature, statistics, Calculus AB, and microeconomics. In our middle school and high school, we use a combination of textbooks from different U.S. publishers which include Pearson Education, McGraw-Hill, BJU Press, and Christian Schools International. For our Spanish program, we use textbooks from Nicaraguan publishers such as Roger Matus Lazo Ediciones and textbooks from Prentice Hall for our AP classes. Additional reading of novels and other literature supplements the curriculum in language arts and Bible classes.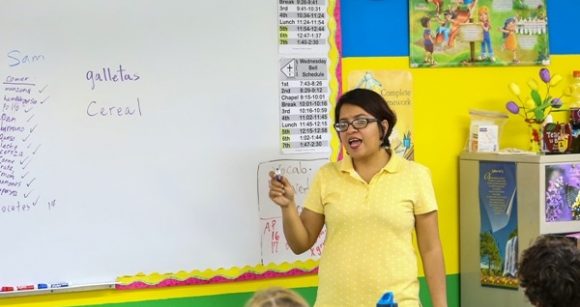 Spanish Language Learning
For expatriate students who are still learning the Spanish language, we offer alternative Spanish classes which are taught in small groups by Nicaraguan teachers who focus on quickly developing students' Spanish communication skills. Our desire is that all of our students become fully fluent in both English and Spanish.