3/22/2017
NCA International
---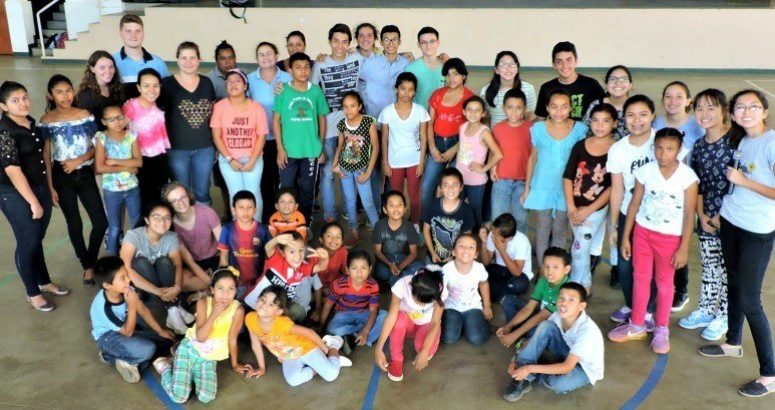 By Phyllis Thomas (SERVE Leader)
St. Francis of Assisi is said to have said, "Preach the gospel at all times; when necessary, use words," and James 2:17 says, "Faith by itself, if it is not accompanied by action, is dead." In this spirit, NCA International encourages our students to be active in service to others. Our vision statement 2.6 says that students will "embrace and practice justice, mercy, and peacemaking in family and society, dispelling prejudice and promoting intercultural harmony."
SERVE is the student led outreach ministry of NCAI. The purpose of this ministry is two-fold: to train, mentor, and disciple student leaders to plan and organize service oriented projects in our community, and to reach out to the people nearby our campus and show God's love to them.
In this spirit of outreach, SERVE students have created relationships and built friendships with many in our surrounding community. This year, there are nine SERVE student leaders who must prepare and coordinate each outreach, which often includes communication with a community leader, purchasing supplies, planning activities, set up, and clean up. SERVE students facilitate these outreaches on-site, usually at an orphanage or in the barrio.
On March 17, SERVE hosted 31 orphan and barrio children and their chaperones at the NCAI campus for a time of games, activities, and a movie. To make this event a success, SERVE student leaders invited other NCAI students to attend the event to provide additional support. The event was led by 9 student leaders, 5 adult volunteers, and 12 additional NCAI student volunteers. The children played dodgeball and Ninja and made friendship bracelets, followed by a VIP movie experience. While they watched the movie "The Incredibles", SERVE students and volunteers served the children popcorn, juice, and cookie bars.
Sandra Úbeda, who is part of the SERVE student leadership team, said that she really appreciated seeing how much the kids enjoyed this experience. "The activities we did seemed simple to us, but it was a really big deal for them. They come from different places and many do not have the opportunity to do things like this."
SERVE is a really important activity, and we know that we are strengthened, encouraged, and blessed when we are a strength, encouragement, and blessing to others.
Published on March 22, 2017. Written by Phyllis Thomas. Photos by Tony Thomas.