11/1/2018
NCA International
---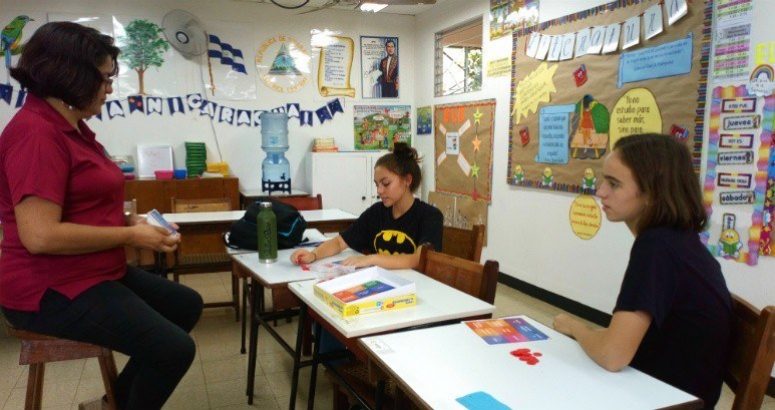 By Elena Dávila (NCAI Spanish Teacher)
NCA International has developed a new component of the Spanish program, with a focus on communicative Spanish instruction. The main objective of the program is successful language acquisition. Students are placed in small groups according to their Spanish language abilities, strengths and knowledge. The levels include Beginner, Intermediate, Advanced, and Advanced with Communication Emphasis.
In these classes, the teacher creates a positive learning environment in order to promote language acquisition in the students. Activities are designed for learning vocabulary and grammatical structures, always keeping in mind the four basic communication skills: reading, writing, speaking and listening. Students participate in their own learning by reading Spanish texts from the region, writing content in a variety of genres, watching and analyzing videos, and developing critical analisis.
The new approcach to Spanish Language Learning at NCA International seeks to develop in students an understanding of the language that is easily applied in daily life in multiple different contexts. The goal is that each student who has Spanish as a second language will overcome fear and anxiety, beginning to use the language to communicate effectively in a variety of real-life situations.
Published on November 1, 2018. Written by Elena Dávila. Translation by Liam Starkenburg. Photos by Juan Pablo Uyoa and María Auxiliadora Vargas.