5/27/2015
NCA International
---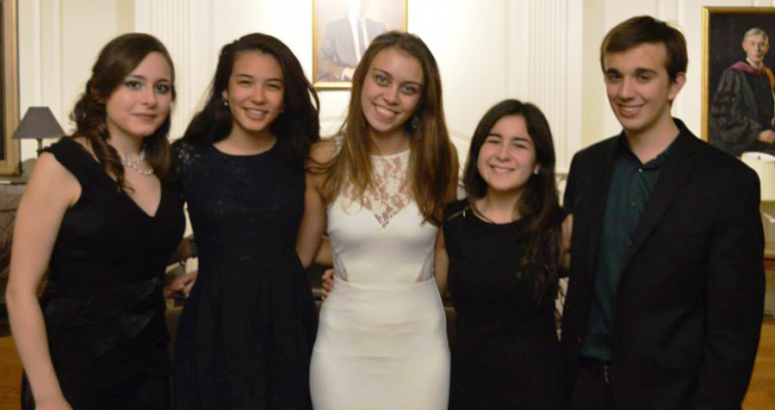 By Olivia González (NCAI Alumni Relations)
For many years, NCA high school students have participated in the HACIA Democracy Summit of the Americas, a model government simulation patterned after the OAS (Organization of the American States) and organized by undergraduate students at Harvard University. One thing is clear to everyone who has participated: working and playing hard are two requirements needed in order to succeed at this event. This is something that Cristina Parajón, an NCA graduate of the class of 2014, understands and does well.
Living in Nicaragua and participating as a delegate and as a junior co-chair at these simulations of the OAS (Organization of the America States) throughout her time at NCA gave Cristina a unique perspective about these conferences as well as a passion for seeing change happen in Latin America.
Now as a college student at Harvard University in Cambridge, Massachusetts, Cristina hasn't stayed behind but instead has chosen to continue learning about the many existing social and governmental issues in the Latin American region by becoming an official member of the HACIA Democracy's leadership board that coordinates this event.
We congratulate Cristina Parajón as the new Recruiting Director for this upcoming HACIA Democracy 2016!
Published on May 27, 2015. Written by Olivia González. Photo from official HACIA Democracy communiction.