3/17/2017
NCA International
---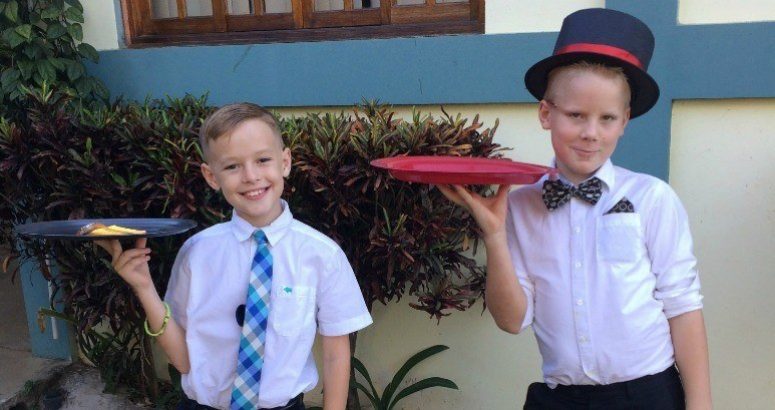 By Sarah Randall (NCA International Fifth Grade Teacher, Elementary STUCO Advisor)
When the world found out about the devastation Hurricane Matthew wreaked in Haiti in September 2016, the Elementary Student Council (STUCO) at NCAI immediately knew they wanted to help.
"My dad makes trips to Haiti," shared Simon Yoder, a sixth grader and the STUCO Vice President. "He told me how devastated the people were after the hurricane."
Their dream was finally realized on Friday, February 24, 2017. More than 100 people showed up to support the cause through buying tickets to watch the movie Finding Dory on the big screen in the Eagle Center.
The STUCO members, comprised of six 4th-6th graders, took their role as waiters very seriously. Dressed in neckties and carrying trays, they were busy throughout the evening selling refreshments and refilling drinks. Several parent volunteers also contributed to making this night a success.
In all, over $200 was raised, and the proceeds will go towards helping to rebuild a Haitian school damaged by the hurricane.
Published on March 17, 2017. Written by Sarah Randall. Photo by Ruth Ippel.