3/10/2015
NCA International
---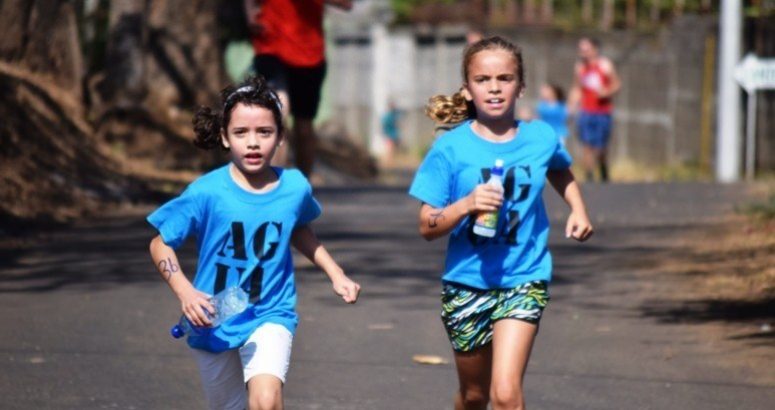 By Kimberly Kane (MS English/Social Studies Teacher)

What does a 5K run, a shooting gallery, a hair and nail salon, delicious food, and a bowling alley have in common? The answer is Nicaragua Christian Academy's Festival 2015! The community shot targets, bowled, and ran to raise money for the school's newest endeavor. On Saturday morning, February 28th, scores of students, teachers, staff, parents, and others in the community participated in Run 4 Nicar(Agua), the kick-off for the festival. Adapted for all ability levels, runners could choose from a 3K, a 5K, or even a 1K "Tot Trot." After crossing the finish line, an exciting day of games, food, and even the raffle of a Pelibuey sheep, awaited the patrons of the festival. For a small fee, festival-goers could have someone arrested and carted off to jail. Some went quietly, while others put up a fight. Some even tried to escape.
Each classroom came up with its own idea for a game and operated it. Other games included corn-hole, bolo golf, balloon darts, and minute-to-win-it. For those who are more inclined to win at a game of chance, there was a lucky prize walk. Like any good festival, there was no shortage of food. Nicaraguan and Oriental fare were hugely popular, but for those with a sweet tooth, the bake sale was sure to please. As if games and food weren't enough, the crowd perused through the artisan's bazaar and yard sale to find a bargain.
For over twenty years, NCA has traditionally organized a festival to raise funds for a variety of purposes. This year, the school's focus was to raise money for a new swimming pool to enrich the Physical Education and extra-curricular activities at NCA International. As in years past, Festival 2015 was a major success raising approximately $18,500 to continue to provide the best educational facility for its students.
Published on March 10, 2015. Written by Kimberly Kane. Photos by Tony Thomas.