2/1/2019
NCA International
---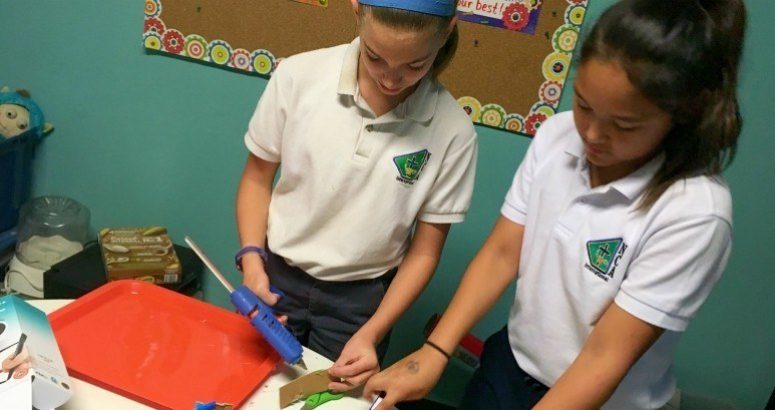 By Sarah Randall (NCAI Librarian)
Step into the NCAI library during lunchtime and you will see kids building creations out of legos, recycled materials, electrical circuits, and much more!
A year ago, MakerSpace was born out of a desire to give students a time and place to explore how far their imaginations could take them. 5th and 6th grade students who wish to participate come to the library during their recess to work on self-guided projects and activities. These can be as simple as using cardboard and duct tape to create a maze, or a little more high tech with programming a tiny robot to follow a circuit. Some projects can be finished in day, and others may take weeks.
Projects often turn into collaborations where students work together to make some very impressive creations! Through it all, kids are growing as creative thinkers, problem solvers, inventors, and makers.
Published on February 1, 2019. Written by Sarah Randall. Photos by Sarah Randall.